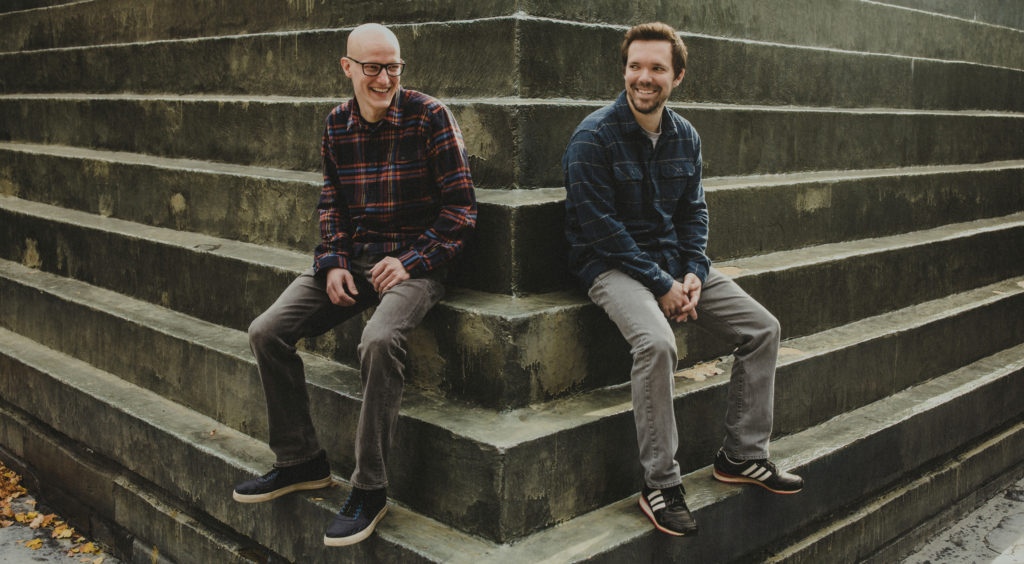 The McCauliffe Brothers Band is a groove-infused rock band from Chapel Hill, North Carolina. Chris (guitar, lead vocals) and Mike McCauliffe (bass, backing vocals) have been writing and performing songs together since high school and would eventually form the McCauliffe Brothers Band while in college in 2005. Upon coming of legal age, the brothers set out playing local clubs and bars in order to develop their sound with Lehman Best on drums. The material played out during this time was captured on their debut album, It's Likely in 2010. The album was very well received by critics who articulated the band's likeliness for greater success (see press).
After It's Likely, the brothers became more interested in recording and began scouting a location where they could set up a studio and rehearsal space. While working 40 hours a week at corporate jobs and gigging on the weekends they realized that there was little time left to record. Determined to produce a professional record of their music, Chris and Mike would often talk about leaving their jobs in order to commit fully to songwriting and sound engineering.
When Mike was laid off from his job in 2014, it was clear that this was the time to go all in on music. He devoted himself fully to engineering their studio, the Sound Grove, and connected with a Nashville session drummer, Jake Burton, to record on the album. Chris went on to resign from his job later that year, so that they could dedicate their days and nights to the new record, Simpler Days. This retreat from the corporate grind to their studio deep in the woods would allow the two achieve a dream they had shared together since high school.
From their studio on the edge of Chapel Hill, the brothers again looked to Nashville in order to get their project mixed. Mike began researching top music industry engineers and shopped around with rough mixes online. Within one week, Justin Cortelyou (Paul McCartney, Phish, Taylor Swift) gave Mike a call back and stated his interest in the project. Justin went on to mix all of the songs on the album in Nashville, TN.
The release date is set: 3/23/2018. Simpler Days is rock, it's groove, it's 10 songs the band couldn't be happier to share with you.